The youthful, dynamic, conversational real guy with a little edge. Companies like BMW, Under Armour, Jack in the Box, AT&T & many others strive to find that voice that everyone is looking for today to Grab our attention. That is what Bryan brings to every production with his strong, original signature sound.
THANK YOU FOR DROPPING BY!
I'm really looking forward to working with you on your next project.
I will do whatever we need to do together to make sure you end up with something that blows minds!
CONTACT INFO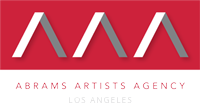 Melanie Thomas
melanie.thomas@abramsart.com
310-859-0625
---
EMAIL
bryanvo@bryanhuey.com
PHONE
(949) 702-1048